Pioneering healthcare entrepreneur and advisor with over 19 years of parallel experience in commercial clinical practice and healthcare business.
Formalised executive experience and personal development through academia (MBA) and tacit knowledge through Chartered Manager Fellowship (CMgr). Currently advancing a career through Healthcare, Biodesign, where technology, medicine, science, design, and economics converge.
Experienced public speaker and trainer, working with European Institute of Innovation & Technology (EIT), British Sleep Society, Post Graduate Deaneries, and internationally through co-founded consultancy. Maintained a variety of Directorships and Non-Executive Director / advisory roles, supporting the growth of numerous startup and existing enterprises, with a scope ranging from an award-winning VC-backed MedTech to public speaking/ leadership education.
Impact8 Ltd, UK – Company Director ◦ Sept 2018 – Present
Co-founded education/ training company, alliance with 'Sheffield China 88' and 'Confucius Institute'.
Provided consultancy courses for University of Sheffield Ph.D. researchers, including Sheffield Teaching Hospitals (NHS), Bumble Bee Trust, and Dept for Work and Pensions.
International consultancy for Air Seychelles (equity partner Etihad Airways).
BUPA Platinum, Matlock, UK – Residency ◦ Sept 2018 – Present
General/ cosmetic dental surgeon in multidisciplinary /specialist referral clinic.
Claremont Private Hospital, Sheffield, UK (Aspen Health Group) – Visiting Sleep Clinician ◦ Aug 2016 – Present
Founded first North England outpatient clinic dedicated to Sleep-Related Breathing Disorders (SRBD's) principally Obstructive Sleep Apnoea (OSA) diagnostics, treatment, and multidisciplinary care pathways.
Breathe Medical®, Sheffield (UK) – Company Director ◦ Nov 2015 – Present
Founded NewCo. to provide easy access screening and multidisciplinary referrals for SRBD's.
Built online fully integrated consultation booking system. Secure Payment platform and 2-way iCal / google calendar synchronisation.
Natural Born Media Ltd, Sheffield (UK) – Company Director ◦ May 2012 – Present
Marketing strategy consultancy for the healthcare/retail sector with a specific focus on digital marketing channels and entrepreneurial development. Achieved x5 sales funnel ROI for online spend. Worked with.

Dajani Consultants & Steven Gaunt Associates – retail consultancies (June 2013 – 2017)

Subcontracted regarding implementation of Digital Marketing Strategy for their clients as part of the Growth Accelerator Scheme (greatbusiness.gov.uk).

Broad***** Ltd – Consulted on project viability study (Dec 2011 – July 2012)

Researched & benchmarked market/ trends, investigated multiple market entry routes & positioning to leverage surplus capacity & resources. Financial projections (NPV/ Discounted Cash flow) used to compare alternative project viability, resulting in a do not proceed decision, saving >£250k in (potentially) sunk CAPEX.
Various Business Consultancy and Associate Dental Surgeon positions ◦ Apr 2011 – Jun 2016
Sealdown® Medical Ltd, Sheffield (UK) – Company Director ◦ Jun 2006 – Oct 2010
Start-up Company, pioneering a new concept in Medical device design and manufacture (the 'SealDown' prosthesis).
R&D leading to MHRA compliance and I.P. patent (UK/EU), trademark, CE Mark, and web assets.
Winner of "The Big Idea" competition in Sheffield for Innovation (Dec 2007).
Flint Dental & Facial, Sheffield (UK) – Principal / Clinical Director ◦ Jan 2006 – Apr 2011
The leadership of a team of eight surgeons/ staff clinically and commercially.
Expanded treatment through cosmetic dentistry, whitening, Invisalign adult orthodontics, Botox & dermal fillers.
Increased ROI efficiency to 36%, doubling the business value (through the 2008 recession), achieved highest (inflation-adjusted) net profit (EBITDA) in the business history before selling it in April 2011.
Awarded coveted BDA Good Practice Award.
Chartered Management Institute (IC) – Level 7 Diploma, Professional Consulting (QCF) ◦ May 2014 – Aug 2015
Co-completed 'Value Management' and Consulting at Institute of Directors (Institute of Directors, London).
Alliance Manchester Business School – Master of Business Administration (MBA) ◦ Dec 2010 – Jun 2014
Triple accredited, Global Pathway, international placements: Miami, USA and Dubai, UAE.
MBA Dissertation (with LocalGiving.com) is now used by the Office for Civil Society (UK Government Cabinet Office) & in Manchester Business School marketing materials.
MBA Dissertation
MBA Dissertation (with LocalGiving.com) "How do small & micro charities measure value; how does this affect their ability to drive increased charitable revenues?" is been used by the Office for Civil Society (UK Government Cabinet Office) & used in Manchester Business School marketing materials.
LocalGiving.com & Office for Civil Society, Cabinet Office, GOV.UK
Developed & distributed online research tools to benchmark third sector marketing value perception.
Consulted with Cabinet Office for third sector value quantification & policy decisions.
Research & findings used in Manchester Business School Global MBA marketing literature.
Northern Post Graduate Dental Deanery, Newcastle, UK – Clinical Vocational Training ◦ Sep 2001 – Sep 2002
Winner of overall Northern Post Graduate Deanery Prize (2002) for creation of "Building a Winning Team"; an appraisal system to benchmark clinics, guide change management and drive clinical excellence.
University of Newcastle upon Tyne, Medical School – Bachelor of Dental Surgery (BDS) ◦ Sep 1996 – Jun 2001
Medical School recognised with most academically selective entry criteria (UCAS), with graduates performing better in postgraduate tests (BMC Medicine) alongside Oxford & Cambridge.
Elective Placement (Summer 2000)
Location: Children's Hospital at Westmead, Greater Sydney Area, New South Wales, Australia.
Mentor: Prof Richard Widmer
Paediatric diagnosis and treatment for numerous children suffering from a range of learning and behavioural difficulties.
Prize
Winner of 'AGFA Prize for Radiography' (2001).
Centre for Advanced Dental Education (CADE) – One Year Dental Implantology Course (2016-17)
GDC recognised, (surgical and restorative), forming the foundation for RCS (Ed) Implantology Diploma
CBCT Reporting – pathology & anatomy (current)
Subject Areas/modules:
Treatment Planning
Case Selection
Surgical Training
Live Surgery (Implant Placement)
Single tooth Implant Restoration
Overdentures & Full Arch Restoration
Immediate Loading & 'All-on-4'
Live Skills Restorative Sessions
Lectured extensively, in the UK and abroad, on dentistry's role as part of the multi-disciplinary management of patients with sleep-disordered breathing.
Sleep Medicine
Sheffield University Dental School
British Sleep Society Conference, Bristol, UK
University of Sheffield

National Health Service
Consulting Engagements
University of Sheffield

NHS

Sheffield Teaching Hospitals

Air Seychelles

Bumblebee Trust

LocalGiving.com
Memberships & Fellowships
Highly computer literate & adept across MS Office (inc. Project & Visio) & Adobe Master Suite.
Digital Prototyping, Design and Web technology/ CMS: WordPress, HTML5, CSS3.
Confident keynote speaker, presenter, and mentor (PSA and Toastmasters)
Value Engineering / Analysis / Management – encompassing LEAN (5S's, 7 wastes)
MS Office (inc. Project & Visio)
Public speaking/ presentation (PSA & Toastmasters)
Photography (DSLR & post-production)
Procurement & sales negotiation (ZOPA, BATNA).
Photography, 24 years' experience. (DSLR & postproduction).
Search engine optimisation, Search engine marketing, Analytics & Domain asset management.
Public speaking/ presentation (PSA & Toastmasters).
Customer Relationship Management & Contact Management Systems (WordPress, Joomla).
Confident keynote speaker, presenter, and mentor (PSA & Toastmasters)
Value Engineering / Analysis / Management – encompassing LEAN (5S's, 7 wastes)
Team Building and Service design – Transaction Cost Analysis, Service Blueprinting.
Training and Education
85%
LEAN/ Value Engineering
93%
High-Performance Teams
87%
Title: EIT Health Summer School: Innovating the joy of eating for healthy ageing (INJOY)
Location: Universitat de Barcelona, Catalonia, Spain.
Date: 25th June 2018 – 4th July 2018
Subject areas:
Clinical and nutritional solutions for Dysphagia (swallowing problems)
Micro and Macronutrition.
Gut Biome.
Work with Universitat de Barcelona and Nestlé.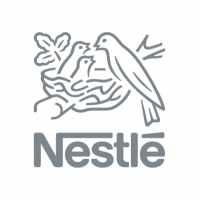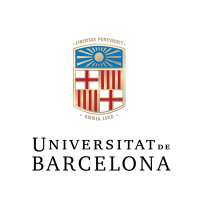 Title: BME IDEA collaboration of BIOCAT (Barcelona) and EIT ◦
Location: Universitat de Barcelona, Spain and BIOCAT (Barcelona)
Date: June 2018
Subject Areas:
Collaboration on defining EIT Health pathway for 2019 onwards
Development of MOOCs
Development of Meme learning strategy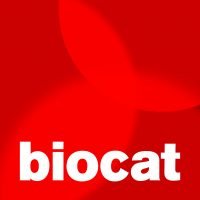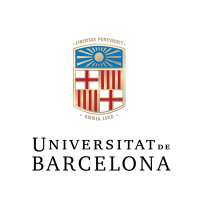 Title: Wild Card Challenges for 2018: AI for patient data and antibiotic resistance
Location: NUI Galway (ROI)
Date: 16th April 2018 – 20th April 2018
Subject Areas: Smart Health (AI and Data-centric)
Personalised patient data to revolutionise diagnosis and treatment. The real problem is capturing, storing, and making sense of it. The Smart Health challenge sets entrepreneurs the task of building new solutions that use Artificial Intelligence to quickly interpret large, unstructured data sets within existing regulatory frameworks, allowing healthcare professionals across the EU to improve patient care.



Title: Spark Biocity Accelerator
Location: Biocity, Alderley Edge (Astra Zeneca), UK.
Date: March 2018
Subject Areas:
3-day Pre-Accelerator Workshop (lean strategy canvas).
Key entrepreneurial techniques needed to scrutinise and develop new businesses.
Rigorous customer discovery to work on their idea and shape business models.
https://www.alderleypark.co.uk/events/2018/3/19/spark-biocity-boot-camp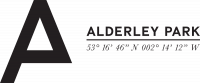 Dr Gregory Spencer Flint

BDS (Newc) MBA (Manc) CMgr FCMI MIC FInstLM MIScT

Address: 33 King Ecgbert Road, Dore, Sheffield, S17 3QR, UK.

Mobile: +44 (0) 7808 727572

Email: Info@GregoryFlint.com

Website: GregoryFlint.com

Nationality: British (UK)